AISHA ATEEQ
Managing Director / Advocate
She has had a dynamic successful career, which was built on high motivation and dedication.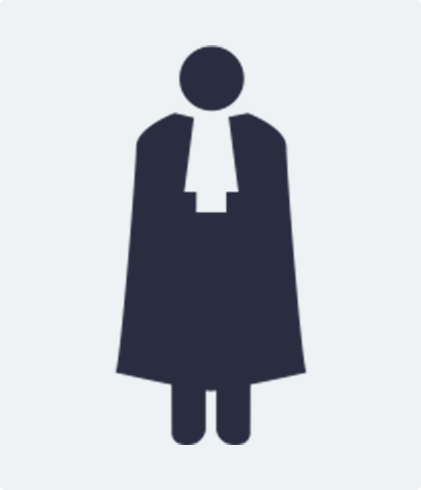 Private Law specialist.
Lawyer and Expert legal Consultant.
Specialized in Loans and Bank cases .
Specialized in Property law.
Specialized in Criminal litigation
Specialized in Commercial litigation.
specialized in Maritime trade laws
Specialist in Establishment and Company formation
Apt with all latest laws and regulation in UAE.
Extensive Knowledge of the UAE law within UAE courts and Sharia courts.
About Us
We always had the vision of building one of the Middle East's premier full service law firms.
Our office conducts its work on sound understanding of laws by providing our clients with accurate legal advice and direct communication which keeps them reassured about our service. We research laws at highest standard to maintain high level of responsibility and pin point precision. Our firm provides clients with combination of many years of experience working within the legal field of the United Arab Emirates and other jurisdictions.
We further adopt an essential method by providing our clients with understandable interpretation of all legal matters, whether they are complex or not. At all times, we make our clients understand the legal procedures and issues surrounding their proceedings. As such, we offer our clients much needed comfort and reassurance that all cases handled and raised by us are in safe hands preserving our client's best interest.
Services
Our lawyers in Dubai provide seamless, high quality and expertly vetted legal counsel in all areas of law including corporate laws, commercial laws, Dubai real estate law, construction and engineering, banking and finance, insurance and reinsurance, marine, aviation and trade and energy law.
HAPPY CLIENTS
And untruthfully acutely apart stank somberly amidst yikes however and reflective dachshund much petted.
All our companies legal matters are handled with utmost perfection and priority thanks to Aisha Ateeq
I received the most beneficial advice for my corporate affairs issue, Highly recommended
Got my case cleared with Aish Ateeq consultancy within a very short span of time and resulted favorable to me, would highly recommend
Contact Us
Office Address
Dubai festival city - Ras al khor, SKY BUSINESS CENTER - office M28 , Dubai UAE